Meet the Candidates

currently running for Directors of the Board of the

Plantation Landings Home Owners Association

The Annual Meeting and Elections will be held on

Monday, January 16, 2012

If you would desire to add your name as a candidate, please contact Nominating Committee chairperson,

Jim Childs at 421-3962 or Marlene Lima at 421-0163.

An ideal situation would be to have at least 5 Candidates.

There are three directors whose terms will expire this year. In compliance with our by-laws, you will be electing three (3) persons to the Board of Directors. The HOA Board of Directors will meet immediately following

the elections to appoint the Officers.

All Residents must pay their 2012 HOA Membership dues before December 31, 2011 to be eligible to vote in this election. There will be no exceptions. See Nancy Morrow at 311 Maple Crest Dr. or call her at 421-6310

to pay your membership dues.
Jim Childs
356 Ashley Dr.
I was born and raised in Toledo, Ohio and attended Whitmer High School and graduated in 1963. After graduating, I joined the Army and served four years. I spent the last twenty-seven months of my duty in Munich, Germany working in the largest military hospital in Europe as an emergency room technician.
After being discharged, I attended the University of Toledo for two years taking several business courses. I then went to work for the City of Toledo, Division of Streets, Bridges and Harbors. In Nov. of 1989 and again in Dec. of 1994, I received a certificate from the Mayor designating me "Employee of the Month" for exhibiting good leadership qualities and work habits. I retired from this position in July of 1999 after 32 years.
I moved into my home on Ashley Dr. in July of 2000 and am a permanent resident. I have served on the HOA Board of Directors for the past nine years, three of the years as President. I would appreciate your vote to elect me to serve another term.
.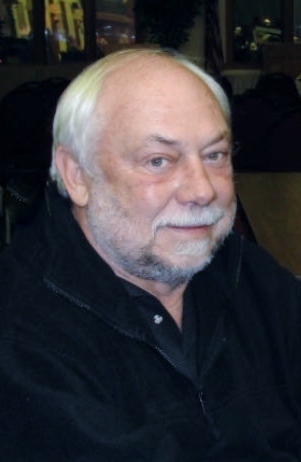 Bob Golisek
168 Tara Lane
My wife, Marilyn and I have been winter residents of Plantation Landings since February 2008. We originally rented for six weeks and then purchased our residence. We investigated many locations before settling on Plantation Landings. We especially appreciated the friendliness of the residents, the social and sports activities, the location on Lake Henry, the cleanliness of the grounds area and the surrounding wildlife preserve areas.
I am originally from Munising in the Upper Peninsula of Michigan but, have been a resident of Paw Paw, Michigan for the past 34 years. My wife and I celebrated our 50th wedding anniversary in August of this year. We have three children; Bobby and twin girls Sharyl and Julie. We have five grandchildren ranging in ages from 9 to 22.
I am a graduate of Michigan State University and upon graduation was employed by the University as the Director of Operation for the MSU Computer Center. I left the University in 1969 for a position as Vice President of Development for a newly formed computer consulting company. In 1975, I joined Manatron, Inc. as the Vice President of System Development. Manatron was a privately held corporation until we went public in 1987. I was a member of the company's Board of Directors. In 1993, I accepted a position at First of America Bank, Corporation as a Vice President of Research and Development. When FOA was acquired by National City Corporation, in 1998, I was offered a position at the Corporate Headquarters in Cleveland, OH. I turned down that offer and returned to Manatron as Vice President of Tax. I remained there until retiring in 2008.
Over the years I have given many speeches at Professional Conferences and conducted many seminars on computer methodology and technology. Topics included the use of Smart Cards in the financial & educational communities, use of Computer Technology in local Government and effective and efficient design of computer data bases. I hold a US Patent on the electronic storage and retrieval of Property Tax Information.
I am very active in my home community and am the chair or a member of committees for the local Chamber of Commerce and Downtown Development Association. In addition, I am a member of a Classic Car Club and coordinate the sponsorship of an annual car show with proceeds going to Hospice of SW Michigan. I am a member of Oshtemo Township Historical Society Restoration Committee which is in the process of restoring the Drake House. The house was originally built in 1852.
My entire professional career entailed project management and product development. I believe in treating people with respect and always told my team members to take pride in your quality of product, support, schedules, customers and most importantly yourself. Keep focused, keep on schedule and don't get over committed. One of my favorite sayings was "Grant me the serenity to accept the things I cannot change, the knowledge to change the things I can and the wisdom to know the difference".
Thank you for considering me. I would deem it an honor to serve as a member of Plantation Landings Board of Directors.
.
Glenn Rankin
120 Magnolia Ln
Karen and I are pleased to be full time residents at Plantation Landings. We purchased our home from John and Pat Dey in May of 2011 after looking at several parks in the area. We loved the pool and lake setting and are happy to be near relatives who also have chosen Plantation Landings as their residence.

I have six adult children and from them four grand children and one on the way. I am thankful that each of them is gainfully employed. Karen has two children and they too have excellent careers. We resided in Cincinnati, OH for 27 years prior to moving to Plantation Landings.


I was a teacher and school administrator in the Chicago, IL and Toledo, OH areas respectively, prior to going into the business world. Perhaps one of the most challenging and experiential opportunities I encountered was to be in management at General Electric Aircraft Engines in Cincinnati, OH participating in several collaboration and/or negotiation meetings with the UAW union leadership and GE management team. I have been the Vice President of two companies and also owned a plastics recycling company. I served as a church elder for 4 years as well as an education director. Karen is a retiree from Delta Airlines and was the Director of Operations for a large convention display house in the Cincinnati area.

Serving on the Plantation Landings Board of Directors would be a privilege and pleasure for me. I have been blessed to have the opportunity of working with professional and community organizations as well as various clubs and boards while holding different leadership positions. I would enjoy bringing some of those positive experiences and ideas to our community. I enjoy learning new things from others and would be grateful to be able to present new ideas that could help enhance the operation of an organization such as the Plantation Landings HOA. I would appreciate your vote in the January 2012 election.
.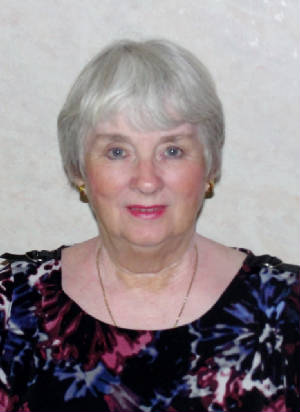 Jeanette Seale
301 Plantation Landings Dr.
I was born in a little town in upstate N.Y. called Schoharie, which was recently devastated by a hurricane and flood waters. I have been a permanent resident of Plantation Landings for the past 15 years and have been active in many PL events. I have made many friends and love being a part of this community.
My working career began right out of high school. I was employed with the National Grange Insurance Co. I started out as a clerk/typist and was promoted to Private Secretary. I later worked for Social Services in Schoharie County, NY and the Junior College of Albany as the secretary in the Career Development office. Finally, I worked in Clifton Park, NY as a Deputy Town Clerk Senior Typist and Senior Stenographer. I retired from this last position in 1996. I am currently working at the Eagle Lake Public Library part-time and have held this position for the past six years.
Volunteerism has always been an outlet I enjoyed. For ten years, I chaired the HOA Membership committee. This gave me the opportunity to meet new residents and continue friendships with HOA members as they renewed their membership each year. I am currently the distribution coordinator for the Messenger calendar and ads and before that, the Messenger Newsletter. I enjoy playing cards, games, bocce and shuffleboard with my friends and neighbors.
I was asked to run for the Board of Directors but must say, it "floored" me at first! But as you can see, here I am! From a political viewpoint, I have learned that promises are merely "cheap talk!" I can say, however, that I am honest, persistent, a team worker and willing to do whatever it takes to get a job done. If you opt to have me as a Board Member, you can be sure, I'll give it my all.
.
Charles Weirauch
342 Ashley Dr.
I'm Charles Weirauch and currently reside at 342 Ashley Dr. with my wife, Janice for the last 6 yrs. We are snowbirds and when not at Plantation Landings live in Joppa, Maryland.
I was elected to a 2 yr. term in 2010 as a Director and appointed Vice President of the PLHOA for the term. I was appointed chairman of the Safety & Emergency Committee in 2009 and currently hold that position. As the chairman of this committee, we accomplished getting park ID stickers for resident autos to identify those cars that belong in the park. Also, the committee tried to get the front gate closed 24/7. We will continually work hard to get that accomplished. I currently co-chair the Welcome Committee with Marlene Lima. I participate in patrolling the park for the CAP Program and also volunteered to be the Shuffleboard chairman for the 2012 season.
The past 2 yrs. has been a rewarding experience for me and I was privileged to serve the residents of Plantation Landings.
I'm seeking re-election to the Board of Directors of the PLHOA for this coming year. If elected, I will continually strive to work in the best interest of everyone in the park.