THE GIRLS ARE GETTING TO SHAKE THEIR TAIL FEATHERS! HULA...HULA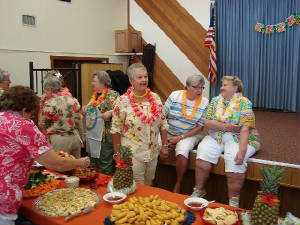 THESE LADIES ARE KEEPING AN EYE ON THE FOOD!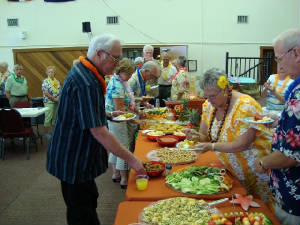 WOW...WHAT A SPREAD!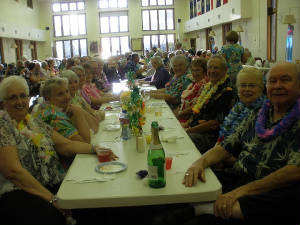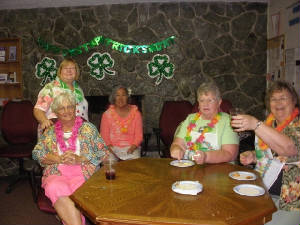 THESE GALS FOUND A PLACE TO REST IN THE FOYER...WERE THEY HIDING OUT?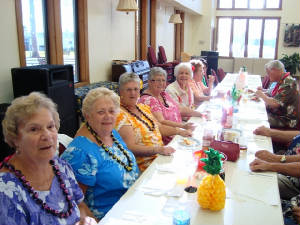 PRETTY MAIDS ALL IN A ROW!
BRUCE GREIG & SHIRLEY MCGLASHON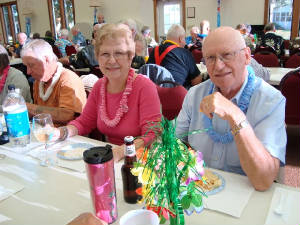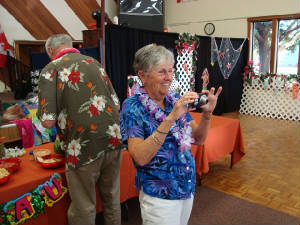 PRETTY LITTLE DOT LAMBERT WAS JUST TRYING TO TAKE PICTURES!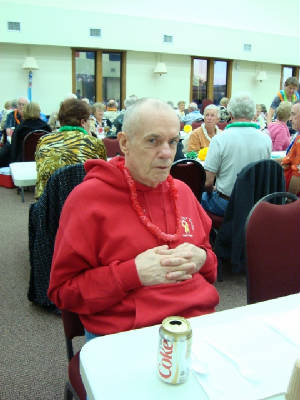 PHILIP MCINTEE


DAVE STEWART, RAY PICKERING & PAUL OTTENWESS
WHAT TROUPERS THESE GUYS WERE...THANKS GUYS FOR BEING SUCH GOOD SPORTS!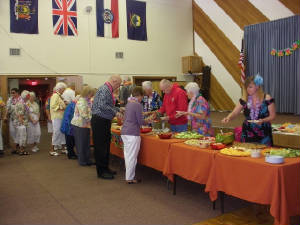 FOOD LINE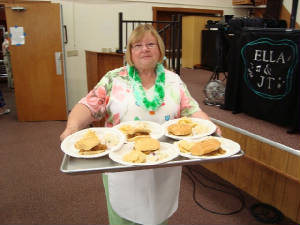 YUMMY! ROSE EMMERICH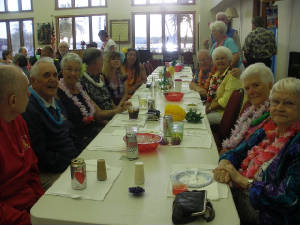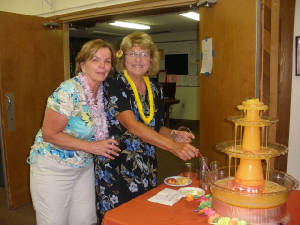 BARB OSGOOD & CAROLYN TROTT GETTING A DRINK FROM THE BEAUTIFUL FOUNTAIN!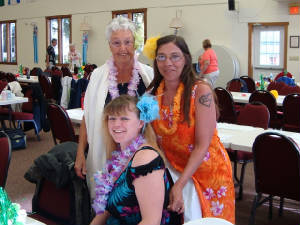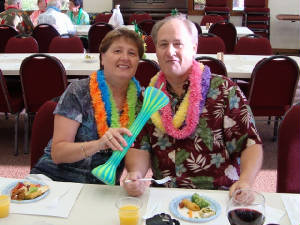 MAXINE & RAY LAKE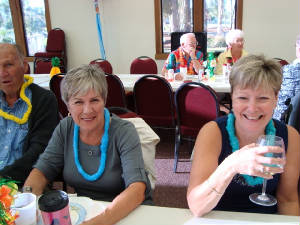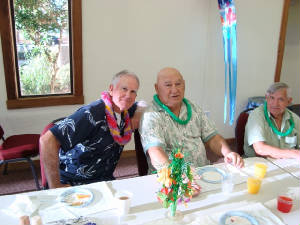 GORDY WITH FRANK JANESE
DON & MARJ MCINTEE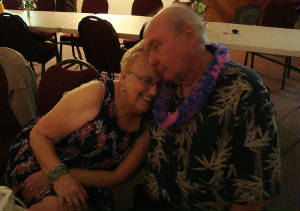 A TENDER MOMENT FOR CARL & MARLENE PARR