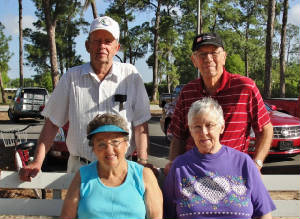 3RD PL. WINNERS - JEANETTE & RICHARD MOATS & SHIRLEY & ROY HEATON
BOCCE CO-ORDINATORS - BOB CUMISKEY & RAY PICKERING THANKS GUYS!!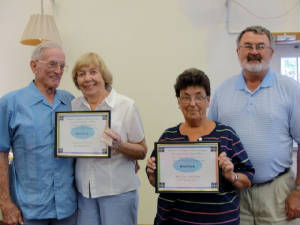 2ND PL WINNERS, LUDWIGS & VAN HORNS " THE WILD PACK" RECEIVE AWARDS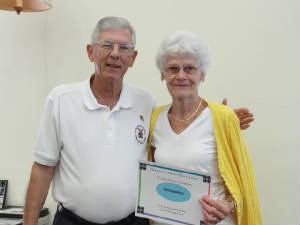 THURS, DIVISION CHAMPS - JOHN BRADLEY & LORA TODDY - CHARLEY & GAYLA GIVEN NOT IN PHOTO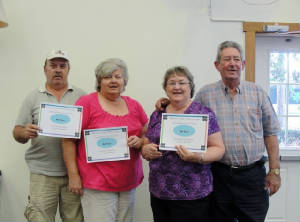 SAT. DIVISION CHAMPS DAN MCBROOM, BARB RICKETT & LOU ANN & JOHN RISHEL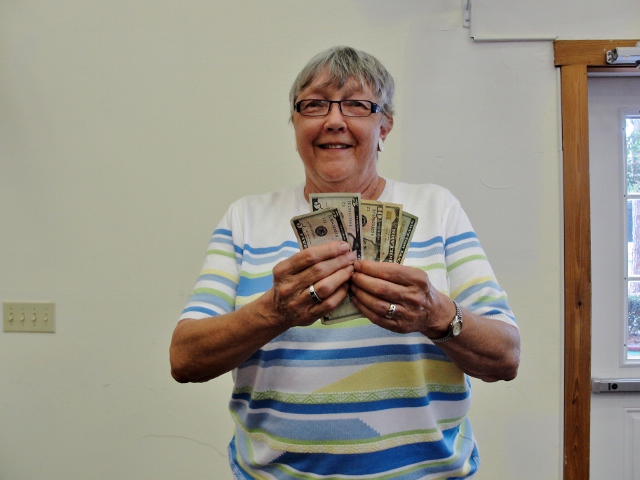 SUSAN SHEFFER IS IN THE "MONEY"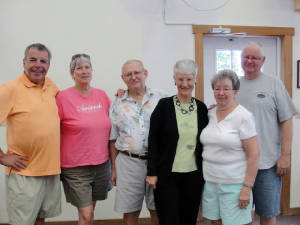 COORDINATORS, RAY PICKERING & BOB CUMISKEY WITH THEIR MUCH APPRECIATED SPOUSES & HELPERS.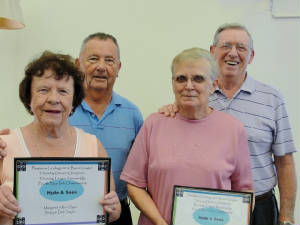 4TH PL. WINNERS - HYDE & SEEK - BETTY & DICK TAYLOR & MARGARET & RON HYDE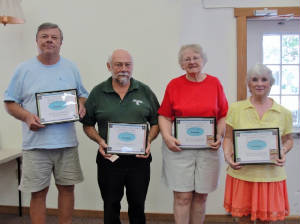 PIRANHA CHAMPIONS RECEIVE AWARD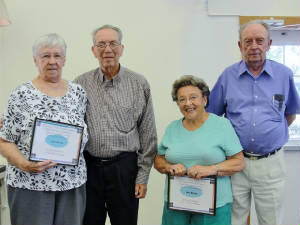 THIRD PLACE WINNERS RECEIVE AWARDS - HEATONS & MOATS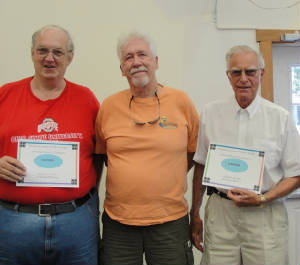 SAT. DIVISION CO-CHAMPS - JIM CHILDS, BILL YOUNG & JIM BOWLES also JOE DOEBLEY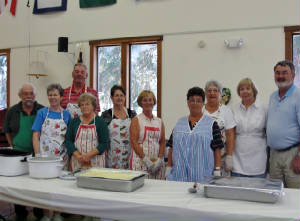 BOCCE LUNCHEON KITCHEN CREW - THANKS FOR A GREAT LUNCH...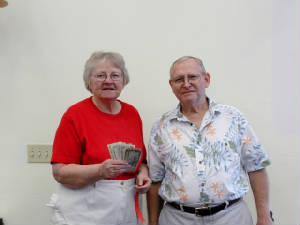 50/50 WINNER- BARB SCHUTTE WITH BOB CUMISKEY