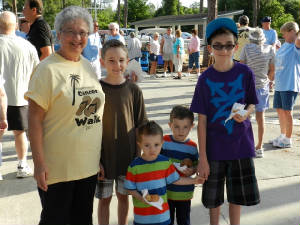 PAM WIERZCHOWSKI BROUGHT HER CUTE LITTLE GRANDSONS!!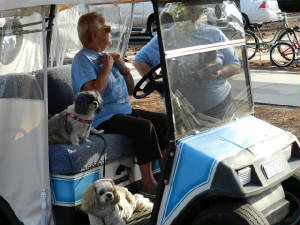 PEG DENI WITH HER 2 POOCHIES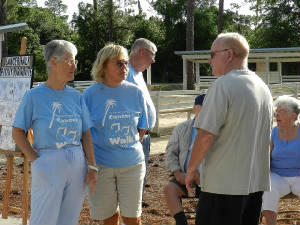 SIS CUMISKEY & CAROLYN TROTT TALKS WITH TERRY CLEARY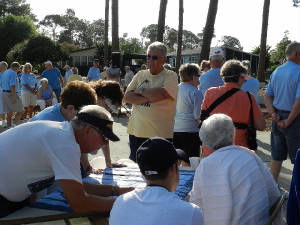 MORE FOLKS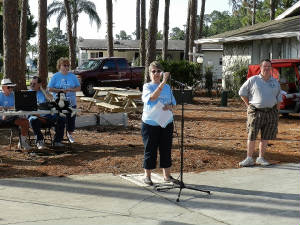 SPEAKER GLORIA PARKER TELLS WHY THE WALK STARTED...PAT YOUNG WE LOVE YOU!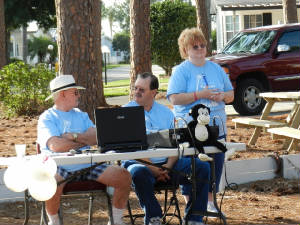 TOMMY HINES, WALT RAMSEY & SANDY RAMSEY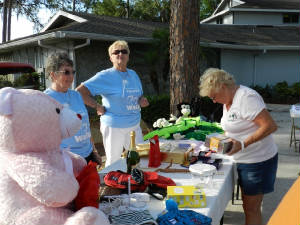 MICKI POOR PICKS OUT HER PRIZE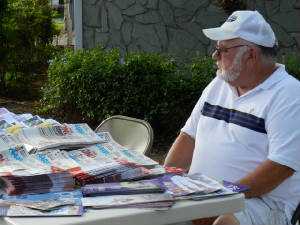 DAVE BLAMER SITS DOWN FOR A SPELL AT THE LITERATURE TABLE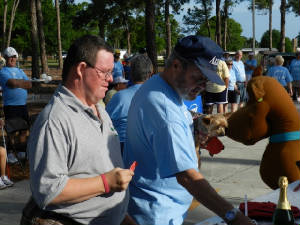 RICKY & RAY KIEF
BOB CUMISKEY, JIM CHILDS AND TOMMY HINES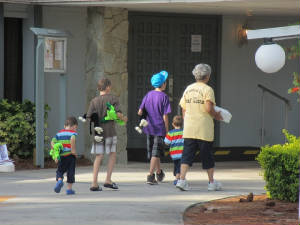 TIME TO GO...THESE GUYS WON A LOT OF LOOT!!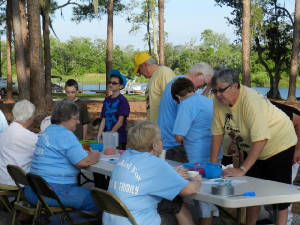 SIGNING IN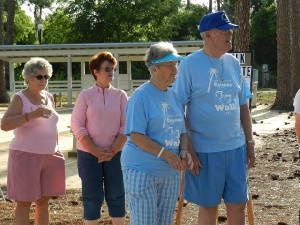 BEULAH & CARLETON WILLIS LISTEN TO THE PRESENTATION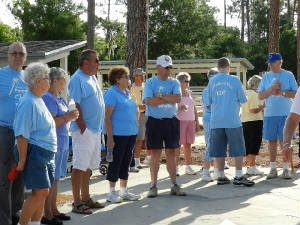 THE CROWD LISTENS INTENTLY TO THE SPEAKER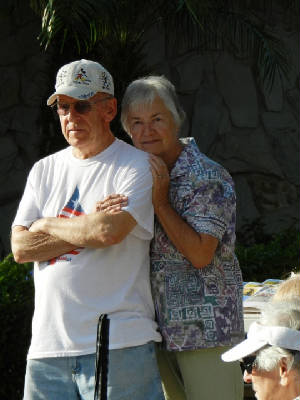 PHIL & SHIRLEY HOLZSCHUH....AWWWWE...SUCH A GOOD PICTURE OF THE 2 OF YOU!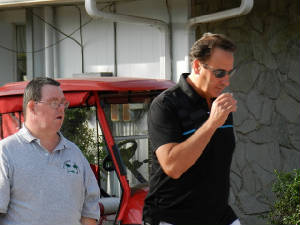 RICKY WITH GARY MILITELLO...THANK YOU GARY FOR ALL THE THINGS YOU DONATED!
GLORIA PARKER & CAROLYN MARTENSEN MAN THE PRIZE TABLE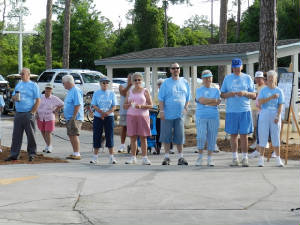 CROWD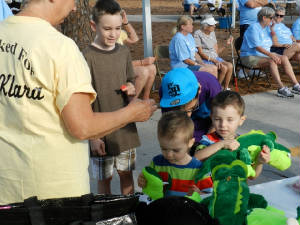 THESE CUTE LITTLE GUYS PICKED OUT A PAIR OF GATORS
BOB & GLORIA PARKER WITH THEIR DAUGHTER DEE AND GRANDDAUGHTER SHANNON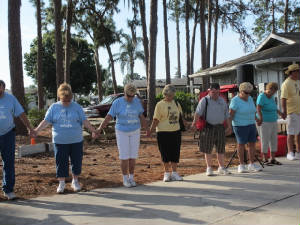 PASTOR BOB PARKER PRAYS BEFORE WE START THE WALK