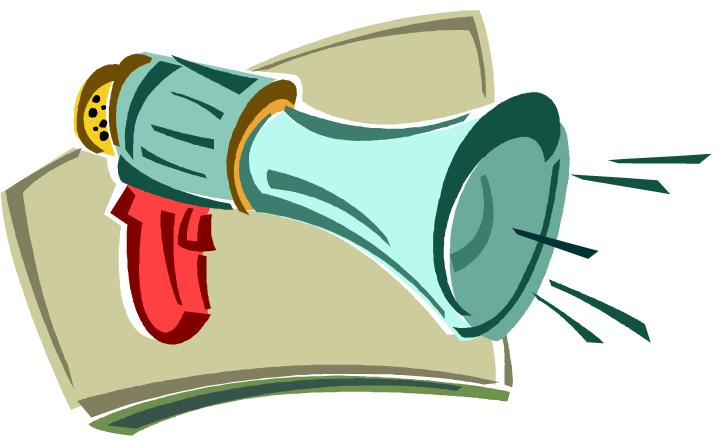 All announcements are to be emailed to Jim Summers

by clicking on his name or phoned to him at 421-7087.
Hi All,
It's finally a done deal, the papers were signed last night. The HOA Board Members that are here at Plantation Landings had a meeting with Ron Achille (who is like Brian Altman was for CRF) at 1:00PM today and he explain some of the things that we can look forward to like better communication, rules enforced, fixing things in a timely manner, and other changes within the park. Meetings with the manager once a month,(for everyone that lives in the park), and once a years with the vice president of Solstice (our new owners).
The new owners and manager will be having an introduction meeting with the permanent people who are here in the park as soon as we can get it set up. Then this winter they will have another introduction meeting with all of the residents.
Dan

A "Shout Out" from Terry & Judy Yoder
We have arrived safely in Michigan.
PLEASE NOTE

(WATER BILLS NO LONGER PAID AT THE PARK OFFICE)

The reading of the water meters will take place, weather permitting on Monday, May 21st, Billing will be issued shortly after. When you send in your water usage payment please make checks payable to Plantation Landings, Ltd. and mail to:
A & M Properties
Attn: Jessica
P. O. Box 5252
Lakeland, Fl. 33807-5252
Remember to put your lot number on your check.
If you have any questions regarding this change please call Lois at the office 421-2162.
Thank you, Lois
Redneck Caviar by Kathy Michalski (May 13, 2012)
Ingredients
2 cans black eyed peas, drained

2 cans shoe peg corn, drained

2 cans Ro-Tel tomatoes, drained

2 lg bell peppers, chopped

1 can black beans, drained (I use Kidney bean instead)

12 sm. green onions, chopped

3 ripe tomatoes, chopped

1 tsp garlic powder

1 tsp garlic salt

1 tsp parsley flakes

16 oz bottle Zesty Italian Dressing
Directions
Mix peas, beans, corn, tomatoes, bell peppers, onions and tomatoes with garlic salt, garlic powder, parsley flakes and Italian dressing.

Refrigerate at least 12 hours before serving. Serve with Frito or Tostitos Scoops.
Yours Kathy
May 12, 2012
THIS IS A SINCERE REQUEST to the person who mistakenly took a tan plastic Publix bag from the Club House counter (next to the phone). Kindly return the contents to:
HELEN VALLIERE
385 Plantation Landings Dr.
Phone: (863) 421-9188
This bag contained precious Stainless Steel Silverware given to me by my Mother--one large serrated bread knife, 5 large forks and 13 dessert forks. Two birthday cakes were nearby, as well as plates and napkins, in celebration of one lady's birthday while we played Hand & Foot the evening of Friday, May 4th.
No explanation is needed. Just a quiet return to me or place them inside my rear screened-in room.
Thank you.
May 11, 2012
PLANTATION LANDINGS REUNION AND FUN FEST
JULY 17, 18, AND 19
FRANKENMUTH, MICHIGAN
WE HAVE A BLOCK OF 30 ROOMS RESERVED @ $89.99 PLUS TAX PER NIGHT AT THE COMFORT INN 989 624-7777
ALL NON-SMOKING
CUT OFF DATE FOR RESERVATIONS IS JULY 4.
WE WILL HAVE THE HOSPITALITY ROOM FOR OUR USE.
GROUP DINNER ON THE 18TH AT APPROXIMATELY 2:00PM
LOTS TO SEE, DO AND ENJOY INCLUDING BRONNERS, THE WORLD'S LARGEST CHRISTMAS STORE.
WE WILL HAVE MORE INFO AVAILABLE WHEN YOU GET THERE.
CONTACT
JOYCE BOWLES 989 743 5524
EMAIL JJ_BOWLES@YAHOO.COM
BUTCH GROULX 989 686-2772
EMAIL moxnix2@msn.com
May 5, 2012
Plantation CAP volunteers will meet on Wednesday
May 23, 2012 from 8 AM to 9 AM at the Club House
Updates on procedures, new ideas, review of policies and a chance to discuss problems facing the park.
RSVP 422-6825
Charlie Johnson
PL H.O.A. Web site by: Marlene Lima
I would like to take the opportunity to thank Sandy Ramsey for all her hard work as Web Master of our web site. Sandy and Walt have moved to Kentucky but will be remembered and missed by so many of us here at Plantation Landings. I would also like to take the opportunity to welcome Jim Summers as our new Web Master. He has stepped right in and handles the web site like a Pro. We are so fortunate to have had Sandy and now Jim as our Web Masters. All of us should be so proud of our PL H.O.A. Web Site.
"THE MESSENGER NEWSLETTER" by: Marlene Lima
Hey! Hey! Hey! Don't you think it's time to take notice and give a loud shout out of thanks to our former "Messenger" editor: Yvonne Sheffield for editing the "Messenger" for several months. With her new very demanding job she was unable to continue as editor. Hey! Hey! Hey! Don't you think it's way past time to give a huge shout out of thanks to Dale McFarlane for taking over the huge and time consuming job of "Messenger Editor". The April newsletter was Dale's first edition. I think he did an outstanding job. Way to go, Dale!
"Bocce For Fun" will take place every Thursday morning at 8:30 AM during the summer months. Jim Childs has agreed to co-ordinate. If you have any questions please contact Jim at 438-4978.
Homeowners Statutory Committee Report
On Monday, April 2, 2012, the Homeowners Statutory Committee (HOSC) held their third homeowners meeting.
At this time, the homeowners expressed their concerns and ideas on how we can continue to make Plantation Landings a good place to live. It was a very fruitful meeting. The information received will be utilized and will be helpful in developing an agenda for the meeting with the park owners in November.
There will be a fourth HOSC meeting in October 2012 to gather any more information for the meeting with park owners.
The turnout at the meeting on April 2 was great. There were 105 people in attendance. Thank you to everyone who attended.
As of April 12, 2012, Ray Van Horn was selected as a new member, and Jim Childs was re-selected to serve on the HOSC. The H.O.A. also requested that John Rishel remain as chairperson for another year for the purpose of the transition for the sale of the park.
2012 Phone Directories are here!!
Please see Jeanette Seale.
$3.00/directory