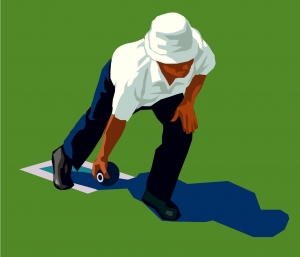 Bocce is coordinated by Bob Cumiskey
The summer is upon us, and there are a few things to report. Jim Childs will co-ordinate bocce on Thursday mornings beginning May 3rd at 8:30 A.M. Summertime is a great way to learn and practice the game.
The bench tops have been replaced with new weather-resistant timbers. They will be stained sometime during the off-season and the balls will get a fresh coat of paint. Other improvements are also being planned.
Ray tells me that Joan and Larry Turcotte will be his new Thursday assistants next year and I'm sure they will do a great job. A six-week fall season is still in the works, probably beginning in early October