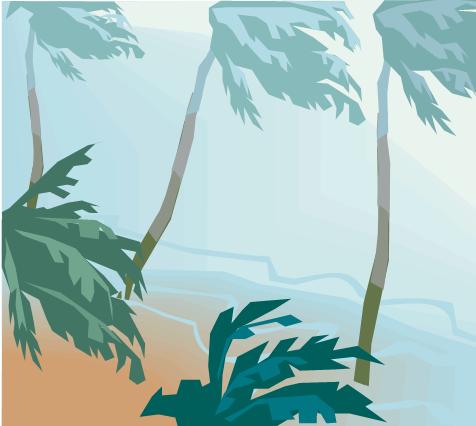 Hurricane Preparedness and Neighborhood
Watch Program
by: Jeanette Seale, Chairperson Hurricane Committee
(June 2012)
June 1-Nov. 30 is the hurricane season.
The 2012 committee consists of: Jeanette Seale, Chairperson,
Bob Cumiskey/Dick Curtis Co-Chairs.
The Block Captains are: Dixie Dr-Marlene Lima, Dixie Circle E-Len Potter,
Dixie Circle W-Jerry McCally, Tara Lane-Dick Curtis,
O'Hara Dr-Dot Lambert,
Wilkes Dr-Glory Roth-Stroman, Magnolia Ln-Jeanette Seale, Maple Crest Dr-Ray Kief,
PL Dr/Scarlet Ct-Helen Valliere, Butler Blvd-Bob/Sis Cumiskey, Ashley Dr (PL to PL) Lee Simmons,
Ashley Dr (PL to cul-de-sac)-Rose Ptack/ Kathy Michalski.
Manufactured homes are not designed to withstand hurricane winds, therefore you will be faced with a decision to either:
1. Evacuate to another location
2. Stay in your home
3. Evacuate to the clubhouse
All residents should have a set of colored cards to place in their front window the day before the storm. Red card means "I need help", Yellow means "I'm at home and OK", Blue means "I've chosen to leave the Park". If you need a set of cards, or have any questions please contact your Block Captain.
You must plan ahead and give advance notice by calling the clubhouse if you plan to evacuate there a few hours before the storm comes. You will be picked up by golf cart transport and bring the items listed below with you. Do not plan to leave your car or golf cart in the club- house parking lot. Once the storm has begun, there will be no transportation to the clubhouse.
Items to bring with you:
* Three day supply of water and food
* Bedding
* Clothing, toiletries, and medications
* Flashlight and radio with extra batteries
* Pets must be brought in their crate or cage