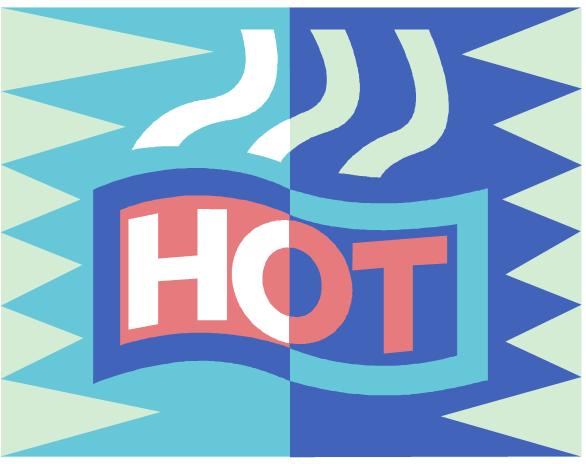 If you have a concern about our park or individual remarks that you want to see voiced on this page. Please email your letter to jsum@tampabay.rr.com .
(PLEASE REMEMBER TO DATE & ADDRESS YOUR LETTER)
Letter must be limited to 300 words. Only one letter per resident will be posted at at time.
May 2, 2012
This is in response to Mr. & Mrs. Booher's letter.
As a responsible dog owner & resident on Dixie Circle I can truly understand your feelings. Please do not lump all dog owners in one category. I do not believe it is fair and neighborly. I as many others have had similar situations with finding dog poop on my driveway and on my lawn. My Husband & I carry at least 3 poop bags, just in case our Lola has and accident or isn't completely empty on her walk. In fact, We have asked neighbors to use their hose when a gutter poop happens in front of somebody's home & even went home to get a gallon of water to wash away as much as we could..
Yes maybe we are out of the ordinary & go beyond, but we are Blessed here in Plantation Landings with a lot of respectful and conscientious pet owners. Again Please do Not Lump all in the category of a few.
Respectfully
Donna Radisch
222 Dixie Circle

April 30, 2012
Plantation Landings Residence:
In a recent safety tour of the park I found in excess of 25 homes with street lights out. As a safety measure to all residents and guests, please ensure that your street light is functioning properly. If you need assistance in replacing the light bulb please contact Bob Golisek or Mike Murphy. Like the commercial on TV, for the safety and well-being of all residents and guests, let's be sure at night that we "Leave the lights on".
Thank you for your cooperation in this safety matter.
Plantation Landings Safety Committee
Have a Great Day Bob Golisek

4/27/12
On going problem in Dixie Circle
Why do people who own dogs insist on walking their dogs on other residents property? We can see a dog going on the grass at the edge of the street but I don't think they belong half way up someone's property. We all pay a monthly fee to rent the land our home is on, we should have the right to ban dogs from going way into our property to do their business. This is definitely not fair to those who choose not to have dogs of their own. It is extremely frustrating to get up in the morning and find a pile of dog waste at the end of your driveway. We sure hope the new park owners will address this problem and get it resolved for once and for all.
Bernie & Carol Booher 271 Dixie Circle

April 26, 2012
What was the H.O.A. Board thinking when considering purchasing the park?
The board had good intentions for us to purchase the park if the opportunity came about. They were, however, completely naive of the cost and many complications of a purchase.
As it turned out the park was purchased for 19 million by a large company who had purchased other CRF Parks. We would have had to pay 20 million that would have included Lee Collins fee. With 409 lot owners the cost per lot would be $48,899. A show of hands indicated less then 10 people were interested in purchasing a lot. If 100 people would purchase a lot $4,889,000 would be raised. The possibility of that is zero. Even if they could the bank loaning $15,111,000 with a mortgage is doubtful.
To further complicate matters at least 30 homes are up for sale. Most home owners don't have the funds available to purchase their lot and would want to continue to rent. Many seniors are in their seventies or older and are long time renters with average rent less then $300 per month.
The new owners will continue to raise the rent $100 or more per month for new home owners. If the present average rent is $375 per month the total income for the park is $1, 844500. If we use $400,000 for yearly maintenance, this leaves $1,444,000 to service the debt and make a profit. Assuming a mortgage at 5% for $14,000,000 for 20 years and down payment of $5,000,000 the average mortgage and interest equals $1,050,000 per year leaving $439,400 divided by $5,000,000 equals 8.7% return on investment. As homes are sold and rents increase the return will grow. The equity will grow as the loan is amortized.
Don Hawkins
Management Consultant

From the Polk County Sheriff's Web Page. (4/16)
Question: When I am on vacation, could someone come by my house and check on it? Answer: Yes. Call the Sheriff's Office non-emergency number at 863-298-6200 and ask the Sheriff's Office member to fill out a patrol request for your home.

I have been living in Plantation Landings for 9+ years, I have been living in Florida for 60 years. Many of you came to Florida for the warm winters and many for the beautiful palm trees. My father owned a landscape and tree trimming business in Miami, where as a teen I worked many long tired hours for him.
I have to say it disappoints me to see trees trimmed with only a couple palm fronds pointing toward the sky. Did everyone forget how beautiful the palm tree is. I am unable to imagine a maple or elm tree trimmed with only a couple of branches at the top and trash hanging down. I am sorry if anyone is insulted by this, but I must state how I feel. I still love the true palm.
HAPPY EASTER TO ALL
John Reynolds
4/2/12

To all of our friends and neighbors at Plantation Landings,
It is sometimes a bittersweet situation that comes into your life that you must deal with. Walt and I just want you all to know how much you have been loved and will be missed when we leave. Hopefully one day we will be able to come back to P.L. and enjoy this park once again! Until then we will be enjoying being close to our children and grandson and future grandchildren. Our daughter is expecting again the end of September…she's on a roll now…lol. Anyways, thank you for all the wonderful times that we have been able to be a part of and to all of our very dear friends, thank you for being there for us through the difficult times as well! As for our Chapel by the Lake family…we will never ever be able to tell you how much you have meant to us! God certainly placed us here for a reason and we are so grateful to Him!
We love you all!
Sandy Ramsey
396 Maple Crest Drive
April 2, 2012

To all Plantation Landings residents, I also want to let neighbors know, that I do believe gas has been taken out of my gas tank also. This is really sad, to think people are doing this sort of thing. What will they take next? Guess we all need to sleep in our yards to keep what we work so hard for safe.
Darlene Godfrey 74 O'Hara Dr
4/2/12