THANKS GIRLS FOR YOUR HARD WORK TODAY!
THE PARKERS DAUGHTER DEE AND HER DAUGHTER SHANNON MAN THE DONATION TABLE!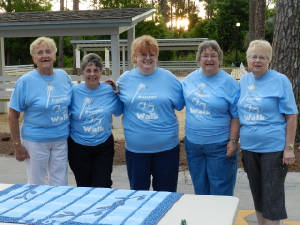 CAROLYN M., GLORIA P., SANDY R., LOU ANN R. & MARLENE P.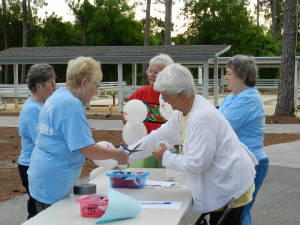 THE GIRLS BLOWING UP BALLOONS FOR THE REGISTRATION TABLE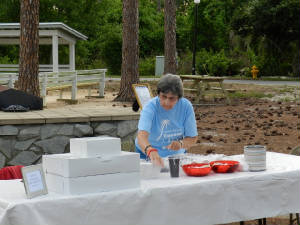 HELEN VALLIERE MANS THE DONUT TABLE
THANK YOU TOMMY FOR THE GREAT MUSIC & SOUND SYSTEM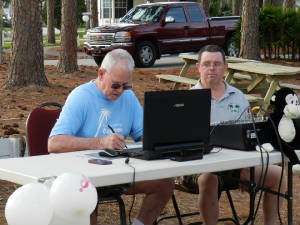 TOMMY HINES & RICKY...GETTING READY TO JAM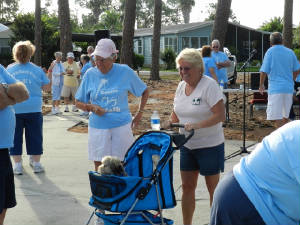 MICKI POOR WALKS HER DOG IN IT'S STROLLER....HOW CUTE!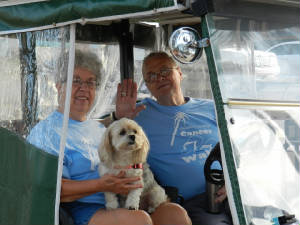 JUDY & LEN POTTER TAKE THEIR DOG WITH THEM IN THE GOLF CART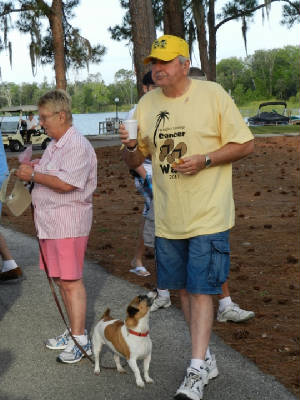 GLORIA BLAMER'S DOG ANXIOUSLY AWAITS FOR TOM WIERZCHOWSKI TO DROP HIS DONUT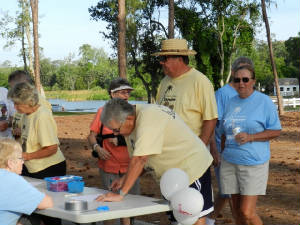 MORE PEOPLE REGISTERING FOR THE WALK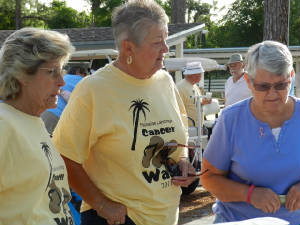 JUDY YODER, LANA BURSON & BETTY BRUNNER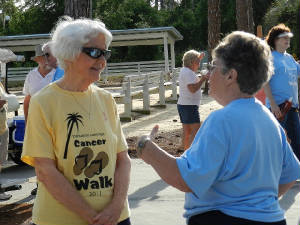 JOAN POMERLEAU & GLORIA PARKER
IRV JOHNSON, BARB RICKETT & DALE MCFARLANE


THANKS YOU GUYS FOR WORKING HARD TODAY TOO!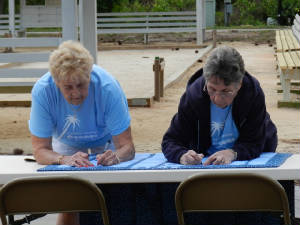 CAROLYN MARTENSEN & GLORIA PARKER TAKE TIME OUT TO SIGN THE QUILT!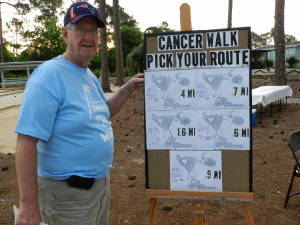 BOB PARKER LOOKING AT THE 5 ROUTES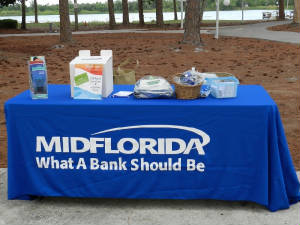 THIS YEAR WE HAD A VENDOR COME ... THANK YOU MID-FLORIDA FOR BEING PART OF OUR EVENT!
THANK YOU SO MUCH JOYCE!!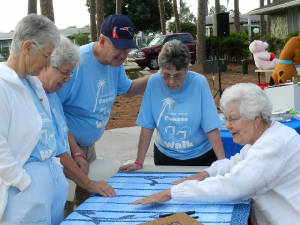 JOYCE BOWLES WAS GRACIOUS ENOUGH AGAIN THIS YEAR TO MAKE ANOTHER QUILT FOR US!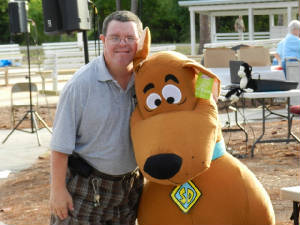 RICKY POSING WITH ONE OF THE PRIZES AVAILABLE...SCOOBY DOO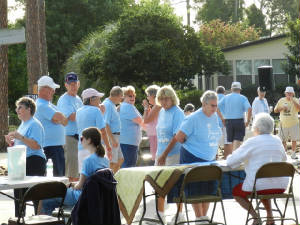 MORE PEOPLE START GETTING HERE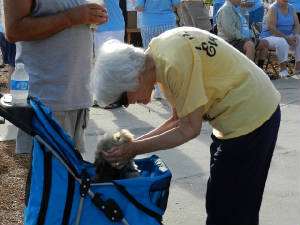 JOAN POMERLEAU PAYS SOME SPECIAL ATTENTION TO MICKI'S POOCH
BARB RICKETT, JUDY YODER AND TOMMY HINES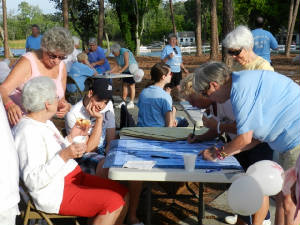 MORE FOLKS SIGN THE QUILT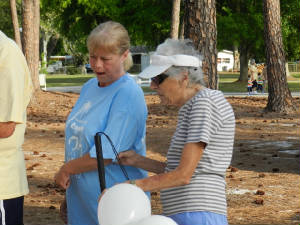 DEBBIE WILLIAMS & BETTY HURLBUT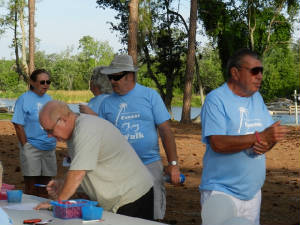 MORE FOLKS SIGN IN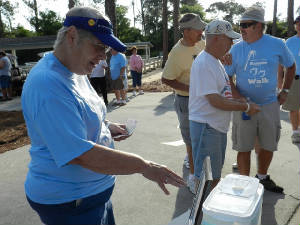 LINDA DILLER READS THE COLORS FOR BANDS OF THE DIFFERENT TYPES OF CANCERS