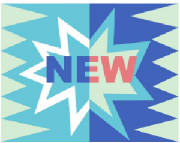 This page was designed for special notifications that do not fit into an actual category. If you have anything that you need to get on this page please email Jim Summers at jsum@tampabay.rr.com or call 421-7087.

April 19, 2012
"Bocce For Fun will take place every Thursday morning at 8:30 AM. Jim Childs has agreed to co-ordinate. If you have any questions please contact Jim at 438-4978.

Homeowners Statutory Committee Report

On Monday, April 2, 2012, the Homeowners Statutory Committee (HOSC) held their third homeowners meeting.

At this time, the homeowners expressed their concerns and ideas on how we can continue to make Plantation Landings a good place to live. It was a very fruitful meeting. The information received will be utilized and will be helpful in developing an agenda for the meeting with the park owners in November.

There will be a fourth HOSC meeting in October 2012 to gather any more information for the meeting with park owners.

The turnout at the meeting on April 2 was great. There were 105 people in attendance. Thank you to everyone who attended.

As of April 12, 2012, Ray Van Horn was selected as a new member, and Jim Childs was re-selected to serve on the HOSC. The HOA also requested that John Rishel remain as chairperson for another year for the purpose of the transition for the sale of the park.

I am happy for the opportunity to do my part here at Plantation Landings. Mary and I are very happy with our home and hope to spend the rest of our lives here.
Please bear with me as I become more familiar with the web site. I have worked on various site for years but each has its own procedures.
Jim Summers

Craft and Vendors Show
HOA Ways and Means
Project Time to think ahead and Reserve your table
Saturday, November 17, 2012 - 9:00 am to 1:00 pm
Many Door Prizes given away! Bake Sale and Refreshments
Advertised in over 20 neighboring parks and 2 newspapers
To rent a table at $10.00 each on a first-come basis, call either
Joanne Nagle at 863-422-3365 or 419-377-4997
Judy Yoder at 863-419-1642 or 989-600-4901

WANTED PL RESIDENTS WHO WANT TO HAVE FUN!
We're looking for anyone who would like to join the cast for our 2013 Play which will start production next January.
If you like to act, sing, dance, play the piano, or work on scenery, I'd like you to call me for more information. Dale McFarlane, President of the Drama Committee, at 438-4187 or after April 29 at cell:
847-809-8485.